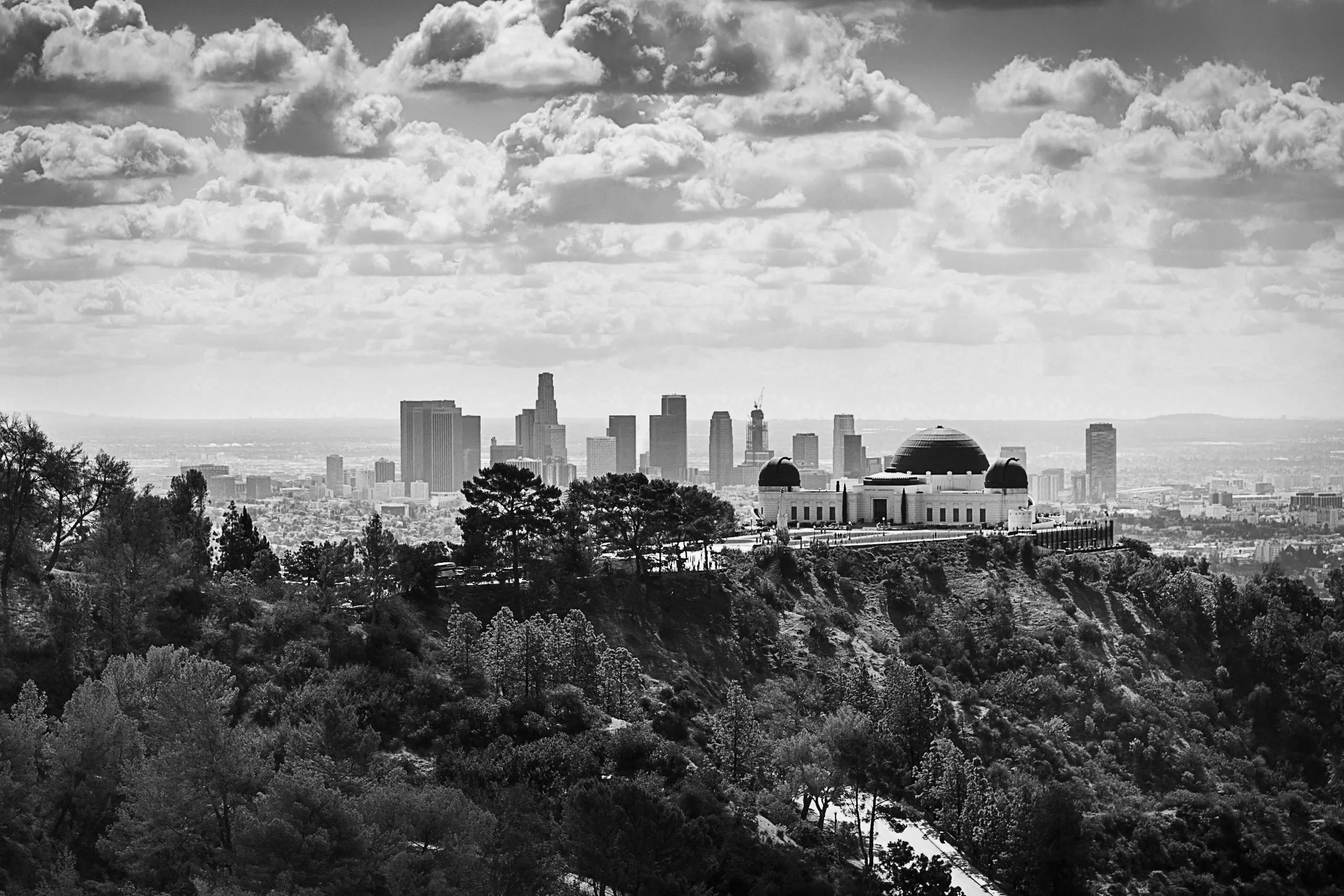 Business Results
Case Studies: Situation, Opportunity, Actions, Results
Helped Grow a Boutique Consulting Firm Focused on Growth Strategies for Market-Leading Businesses
Situation/Opportunity: Served as a consultant and was hired as an Executive-on-Assignment (COO) to streamline the firm's marketing communications business and extend its service offering into strategic marketing services as a high-margin and defensible complement to tactical marketing services.
Actions: Identified a largely unfulfilled strategic need among leading medical suppliers. Developed templates for deliverables and worked backward to the insights, instruments, and initiatives essential to delivering value. Built and managed systems for attracting and servicing clients.
Results: More than doubled earnings in 12 months. Helped the firm gain a defensible reputation for excellence in strategic consulting services. Solidified client relationships at the senior executive level, reducing price-based competition. Outperformed brand-name competitors by providing superior service quality and by driving better bottom line results.
Added a Lucrative New Service Line to a Health-Industry Consulting Firm
Situation/Opportunity: Was hired to help the client expand its service line beyond national contracting and into strategic analysis, planning, and implementation services.
Actions: Reviewed the client's market position and marketing materials. Rewrote the corporate mission statement and brochure to better address the needs of premium customers (including Integrated Delivery Networks [IDNs], Distributors, Group Purchasing Organizations [GP-Os], and Suppliers). Developed proposal templates, wrote marketing communications, and streamlined operations for efficiency and scalability, to attract and retain clients interested in strategic consulting services. Trained key executives in fast-growth and market leadership strategies.
Results: Managed three strategic consulting projects on behalf of the client to validate the consultative sales model and set performance standards for consulting deliverables. Enhanced the client's brand and increased the client's revenue. Expanded the client's consulting capabilities and raised the bottom line value of deliverables. Set the stage for acquisition of the firm by a progressive member of the senior management team.
Helped Protect and Enhance the Performance of a World-Class Management-Education Program
Situation/Opportunity: Was hired to turnaround a University's "cash cow" (an MBA Program) which had a powerful brand and yet had been in revenue free-fall for four years.
Actions: Identified and evaluated the threat posed by shifting tuition reimbursement policies among U.S. employers and the growing influence of school rankings in US News & World Report. Focused on key performance metrics, established accountability for results, identified under-served and missing roles, hired exceptional talent, and rewarded entrepreneurial attitudes and behaviors. Established computer-based and quality systems to reduce the cost of goods sold (COGS). Honored bureaucratic systems for politicized affairs, engaged faculty to re-engineer the curriculum, and created unprecedented staff-driven and student-driven "skunk-works" to support rapid innovation and overcome an outdated business model.
Results: Exceeded revenue performance goals by over 95% by the start of the second term. Achieved a revenue, cost-management, and contribution margin turnaround within 12 months. Secured double-digit volume and gross margin increases three quarters in a row. Gave students compelling management experiences to facilitate their acquisition of internships and jobs.
Supported the Fast Growth, Market Leadership, & Acquisition of Boutique Consulting Firm
Situation/Opportunity: Was hired to build a strategic consulting business and premium brand for a health insurance claims processing startup.
Actions: Developed intellectual property (IP) in the fields of virtual healthcare, demand forecasting, population health management, health economics, disease and wellness management, outcomes research, managed care contracting, strategic reimbursement management, and performance- and outcomes-based payment systems (P4P). Developed strategic alliances with key opinion leaders (KOLs). Built a proprietary knowledge management system (KMS) and corporate innovation engine. Institutionalized processes for seeding the industry with the firm's ideas while enhancing the firm's IP base. Was hired by publishers and conference organizers to identify industry drivers, trends, and disruptive forces. Wrote columns and spoke at major industry conferences, earning up to $12,500 per speech. Attracted and retained Fortune 100 BioPharma/Med-tech clients, moving the relationships from small pilot projects to six-figure multi-year retainer contracts. Retained loyalty of all clients served for duration of employment (including Abbott, ACS/Guidant/Boston Scientific, Amylin, AstraZeneca, Baxter, Bayer, Bristol-Myers Squibb, Eli Lilly, Enzon, GlaxoSmithKline, Medtronic, Merck, Norwich-Eaton, Novo Nor-disk, Pfizer, Purdue, Quantum Health Resources, Roche, Sarnoff-Aventis, Schering-Plough, Wyeth, and others).
Results: Helped grow one unit of the company for acquisition by a key client (a market-leading home healthcare business) and helped guide that client in strategy, supporting their growth from startup to more than $200 million in shareholders' equity in five years. Re-engineered the remaining unit—more than quadrupling the firm's revenue—by presenting the firm's brand name clients with highly innovative product portfolio optimization tools, training, and services. Established a reputation and earnings history for the firm that helped support the firm's later acquisition by a leading health-industry publisher.
Protected and Enhanced the Reputation and Revenue of a Top-25 BioPharma/MedTech Company
Situation/Opportunity: Was hired to manage a devastating multi-product recall, rebuild two corporate brands, and assure future regulatory compliance for a high-profile business unit and strategic partner damaged by a major quality systems failure, federal agency scrutiny, and negative press.
Actions: Managed logistics and made multi-million dollar recommendations to chief officers and the Food and Drug Administration (FDA) to properly disposition multiple product lines (and hundreds of production lots of biological products) contaminated by HIV- and hepatitis-infected blood.
Results: Protected patients. Secured favorable government decisions. Restored and enhanced revenue. Rebuilt trust in the partnership. Protected and enhanced earnings through aggressive regulatory compliance. Used the crisis to substantiate re-engineering of product development, manufacturing, and distribution processes, resulting in more favorable operating margins.
Supported the Fast Growth and Lucrative Sale of a Medical Device and Pharmaceutical Products Company
Situation/Opportunity: Served this "market challenger" to address a major product recall and FDA deficiency letter (FDA 483) and help build a corporate quality assurance (QA) function from the ground up.
Actions: Conducted vendor and department audits, designed and delivered corporate quality management training, wrote more than 100 standard operating procedures (SOPs), developed and managed dozens of validation and qualification protocols, created and implemented critical quality test methods, helped implement company-wide quality control standards, and helped establish not only a sustainable, but also a competitive regulatory compliance program.
Results: Co-developed company-wide quality systems, reducing the number of federal audit discrepancies from more than 70 systems-related citations to 7 minor paperwork-related observations by the same strict inspector within 18 months. Helped to transform the policing culture of the Regulatory Affairs and Quality Assurance Departments into a strategic, service-minded, and performance-enhancing culture. Shaved years and millions off new product development for dozens of Class III medical devices by improving per-production quality assurance systems, gaining FDA concurrence with the use of premarket notifications (PMNs/510[k]s) for new models, and semi-automating investigational device exemption (IDE) applications (in the early days of computer-based business systems). Supported the company's acquisition for $236 million by a leading health-industry manufacturing firm.