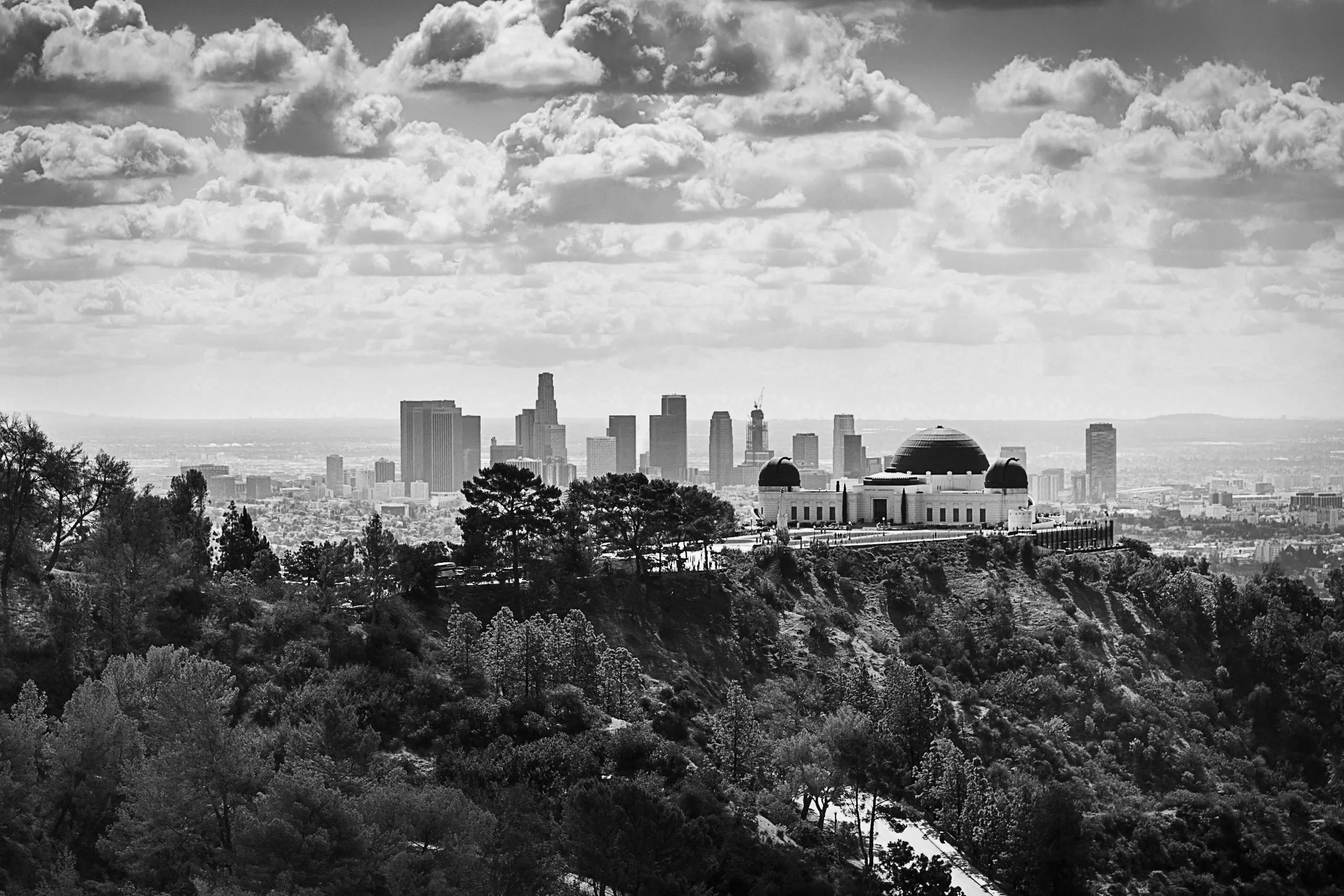 Word on the Street
References from Clients
"During 2005 – 2007, AmerisourceBergen was engaged in identifying long range customer priorities from a CEO perspective to develop and scale the next phase of market solutions that would further enhance market differentiation. Synthia took a leadership position in developing and executing facilitated working sessions with key provider CEO thought leaders so as to derive critical insight for our executive decision making team. Synthia's ability to develop and execute these working sessions over this two year period, was of tremendous value to both the AmerisourceBergen team as well as the CEO participants by engaging the group in transparent and thoughtful discussions. Synthia also provided significant value to all participants by her detailed post meeting follow up and meeting discussion analysis" – Larry Kramer, BS Management; Formerly the Group Vice President at AmerisourceBergen; Currently the Executive Vice President of Sales & Marketing at Recover-care LLC.
"Synthia has an amazing gift of helping a client clarify their needs and goals and then creating the most effective path to achieve them. She has the ability to see the big picture while making recommendations on details that can create the difference between good work and outstanding results. Because of her depth in experience, she offers insights that help a client differentiate their offerings in the marketplace. For example, when working on a critical project, Synthia began by helping us focus on our final outcome. As we went through the process, she helped us with the scope yet at the same time recommended areas we had not considered yet were important for the outcome we wanted to achieve. She and her team worked diligently to complete the project on time and exceeded our expectations in what they delivered. We then used pieces of this information as we explored how to best expand and focus on our key offerings. Synthia and her team were outstanding to work with throughout the entire process." – Suzanne Mondello, MBA; Formerly the Vice President, Health Systems Marketing, AmerisourceBergen; Currently the Area Director of Mitel.
"Synthia is one of the most knowledgeable, dependable, and enthusiastic people I have ever worked with and I can without reservation recommend her. Her integrity is off the chart and when I need a business consultant on contact in almost any aspect of health care she is one of the first people I try and get in touch with. She also is a very curious person, a trait I look for but do not often find at such a high level. It would be challenging to find someone with the dedication that she brings to projects she undertakes." – David Riley, MD, BA; Formerly the Founder and Executive Director of the Integrative Medicine Institute, LLC; Now the Co-Founder, Editor-in-Chief, and CEO of Global Advances in Health and Medicine LLC.
"Synthia has the amazing ability to simplify complex business challenges and propose brilliant strategies that will generate tremendous revenue and customer loyalty for the clients she works with. No one does it better." – Samir Chatterjee, PhD, BSEE; Director, Network Convergence Lab; Professor, School of Information Systems and Technology; Claremont Graduate University.
"Synthia is that rare person who 'gets it' in healthcare markets — she can see the big picture and the concrete details necessary to effect desired market position." – Patrick Driscoll, MBA, BA; Formerly the Vice President of Medical Data International; Currently the President/Founder at MedMarket Diligence, LLC.
"(Synthia)…is thoroughly professional and possesses the expertise, leadership and analytical skills that are critical to driving impactful business outcomes and communicating effectively across the entire business community. There are few business topics where Synthia cannot contribute; she displays a natural ability to motivate and lead others to produce the best results no matter what obstacles they may face. Synthia possesses an intimate knowledge of the processes that a business requires to run effectively and is able to recognize and fill any deficiencies in a way that is acceptable to others. I strongly recommend Synthia and Central IQ to any organization and look forward to the next opportunity to work together again." – Orlin Goode; Formerly the Technology Marketing Manager, eStrategy & eSolutions (CRM, BI, SOX, ISO, SaaS, Web-Services, SFA) at AmerisourceBergen; Currently the ATG Practice Manager and e-Commerce Solutions Strategist at Farheap / Opensoft.
References from Collaborators
"Synthia's exceptional brainpower was a tremendous asset during the idea development stage for my competitive intelligence consulting business. Synthia's outstanding contributions went beyond business idea development to encompass innovative market positioning strategies and results-oriented mission execution. Having Synthia involved in any new venture translates into adding a step function jump to its success trajectory." – Darien Kadens, PhD; Formerly a Principal Analyst for INNOFUTURES LLC; Currently an Associate Director, Global Commercial Assessments at Forest Laboratories.
"Synthia is extremely intelligent. Anyone who has ever worked with her recognizes this attribute. She also has a keen ability to put the pieces together that solve complex problems, while interacting with multiple stakeholders of a problem or process. And, she has a good time doing it. Her positive attitude is contagious." – Bernie Borges, BBS; Founder and CEO; Find and Convert.
"Synthia's laser-like focus is balanced beautifully by a joyous sense of humor. Her knowledge of business process and overview of entrepreneurship is second to none. I regret only that I have not had more time to work with her." – Sanjay Anand, PhD, MA, BA; Formerly the Senior Business Applications Manager of MSC Software; Currently the Project Engineer at Zynx Health.
"I have know Synthia for almost 10 years in various roles…Synthia is highly effective manager, an excellent consultant, business partner, and a trusted advisor." – Sanjay Kapoor; Formerly a Proposal Consultant for Kaiser Foundation Health Plan; Currently the Team Lead for Proposal Development at Kaiser Foundation Health Plan.
"I met Synthia through a mutual connection and am delighted to have made her acquaintance. She is an exceptional management consultant and is a marvelous strategist. Synthia always ensures that every single client engagement is a flawlessly planned event and, in the process, is completely focused on the needs of her clients. Synthia is the one person who thinks of everything and is marvelously meticulous. Synthia is also a terrific writer and a fantastic collaborator. On a personal note, she is also witty, highly intelligent, thoughtful, charming and fun to work with. I enthusiastically recommend Synthia as a consultant and strategist." – Lorin Drake, MBA, BA; VP Consulting Services; Schwartz Consulting Partners.
"Synthia inspires her team to embrace her leadership through her own hard-working and dedicated work ethic…She will not shy from dispensing both praise and constructive criticism when either is deserved and she awes those around her with her ability to openly accept and self-assign blame if something has gone awry." – Bernd G. Lucks; Formerly the COO and CTO for ABC Coding Solutions. Currently Project and Deputy Program Manager Software Development at the Indian Health Service (CAS Severn).
"Synthia is a consummate professional who is able to observe a situation, quickly analyze the organizational dynamics and recommend ways to make improvements. Her relationship with Peter Drucker clearly shaped her into a manager who understands the human component of leading an organization. She is able to articulate the value of balancing the need for the organization to profit with ensuring it also improves lives of its people, and of society. Synthia possesses a combination of intelligence, warmth and genuineness that is rare in the business world today. She is a real joy to work with." – Don Davidson, EMBA Certificate, BA; Formerly the Director of Marketing and Communications, Claremont Graduate University, The Claremont Colleges; Currently the Marketing and Communications Manager at Bourns College of Engineering, UC Riverside.
"Synthia is one of the most inspirational strategic thinkers I've ever had the pleasure to work with. Always with the client's best interest in mind, Synthia always goes above and beyond the call of duty to deliver spectacular value. Knowledgeable, thoughtful, and thorough, Synthia challenges clients, coworkers, and herself to improve in many ways." – Steve Siegel, MBA, BA; Formerly Director and Partner, Mission Accomplished; Currently Senior Development Officer, Claremont McKenna College, The Claremont Colleges.
"Synthia is an absolute professional. Her business knowledge and expertise are evidenced in everything she does. She is a tenacious leader and very effective speaker." – Mike Mullen, MSW; Formerly a Marketing Coordinator for ABC Coding Solutions; Currently a Program Lead for a Home- and Community-Based Service Company.
"Synthia is a passionate and dedicated leader who infuses energy and drive to all those around her. Her unwavering devotion to her work and her community exemplify strong moral fiber and character." – Silvia Nunez; Formerly a Project Manager for ABC Coding Solutions; Currently an Executive Assistant to the Chairman at First Act, Inc.
"Synthia is a dynamic and engaging professional, who lives the values we both learned by studying and working at the Drucker School. Synthia relentlessly focused on Peter Drucker's 5 most important questions (1. What is the mission? 2. Who is the customer? 3. What does the customer value? 4. What are our results? 5. What is our plan?) and the answers she came up with were always right on the mark." – Sheryl Axline, PhD, MBA, BA; Formerly the Assistant Director of Counseling, Career Counselor, Claremont Graduate University, The Claremont Colleges; Currently Senior Director Research and Development and Director of Organization Research and Program Evaluation at Louis Allen Worldwide.
"Synthia is a pleasure to work with. Her passion for brainstorming and business development is amazing and fueled by a good heart with endless energy. If you have a healthcare business challenge, find Synthia." – Doug Nottage, MBA, BA; Formerly the IT Director for HealthIQ; Currently the Chief Technology Officer at Imagine-NET Internet Services.
References from Others
"In the life of a professor, only 1 or 2 students a year stand out. When I taught part-time at Claremont Graduate University, I had the most extraordinary student of my 30-year teaching career. Brilliant and hard working, always with creative solutions to complex problems, yet so nice, so easy for everyone to talk with. It was my pleasure to recommend her for her next professional employment, and I am so happy to recommend her to you." – Lance Masters, PhD, MBA, MA, BA; Formerly Adjunct Professor, Peter F. Drucker and Masatoshi Ito Graduate School of Management, Claremont Graduate University, The Claremont Colleges; Formerly Professor, Chair, and Associate Dean College of Business and Public Administration, California State University at San Bernardino; Currently Executive Director, Chancellor, and International Marketing Director at A-S Group of Companies; American-Scholar; Asia System, Inc.
"I served with Synthia on the Board of Directors of the Alumni Association of the Peter Drucker School of Management at Claremont Graduate University over a number of years. I was especially inspired by her leadership and contributions to the Alumni Association as she served as the president of the Board." – Earle Charles, EMBA; Formerly the Founder and CEO of BBSI Global, Inc.; Currently a Chief Information Officer at Kedren Mental Health Center.
Click here to start a conversation.
Click here to explore our offerings.