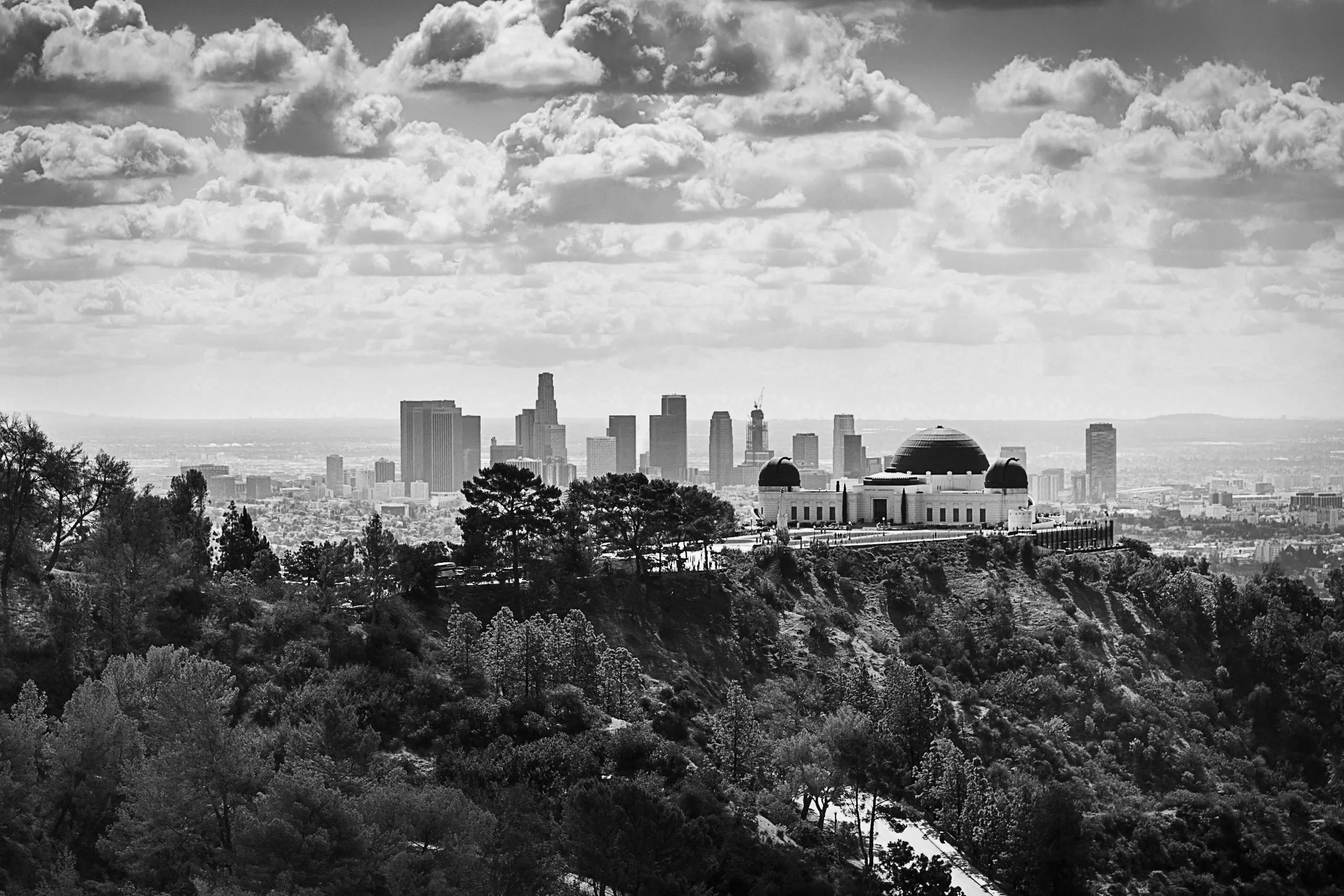 Founder
Background
Our Founder and Managing Partner, Synthia Laura Molina, has been a principal in five for-profit consulting firms (two closely held and three grown for acquisition), a lead advisor for more than half a dozen not-for-profit (NFP) organizations, and a head of special projects for more than a dozen world-class multinational corporations (MNCs).
Biography
Ms. Molina is a widely recognized earnings-driver with proven ability to jumpstart sales revenues, operating efficiencies, and competitiveness through breakthrough innovation, corporate performance optimization, and preemptive market leadership—resulting in financial windfalls for executive teams and their constituents (e.g., capital allocations and infusions, earnings growth, share price improvements, share buybacks, stock splits, spinoffs, and M&A events) and socioeconomic lift for communities served.
As a strategist, Ms. Molina offers demonstrated success leapfrogging best practices to establish new gold standards in quality and value delivery. She has (1) vast knowledge of health-related markets, (2) broad and deep cross-functional expertise, and (3) the capacity to inspire exceptional performance at all organizational levels, across diverse teams, and in a full range of personality types.
As a high-stakes decision maker and metrics-driven turnaround expert, she has built an exceptional track record of (1) accelerating the growth of promising organizations and (2) saving organizations on the verge of failure. She does this by (1) focusing on key performance indicators (KPIs), (2) aligning corporate and product development strategies with game-changing market trends, and (3) leveraging insight and resources that competitors have overlooked or undervalued.
Ms. Molina has overseen mission-critical industry analysis, strategic planning, and business development initiatives in the for-profit, not-for-profit, and public sectors. She has helped a broad range of health, education, and social-service organizations lead rapidly evolving "convergence markets" where markets collide with disruptive forces, including new industries, breakthrough technologies, and game-changing events.
Ms. Molina's market, corporate, and product development expertise evolved through progressive positions in the laboratory sciences (chemistry and microbiology), quality control, quality assurance, clinical affairs, regulatory affairs, R&D, intellectual-property (IP) development, marketing research, strategic marketing, product development, product management, marketing management, marketing communications, consultative selling, VIP selling, sales management, business development, operations management, training and organizational development, financial forecasting, PMO initiatives, strategic planning, fundraising, investor relations, and various C-Suite roles.
As a consultant, she has served as a portfolio optimizer, scalability expert, and head of special projects for 17 of the Top 25 biopharma/medtech companies worldwide (e.g., Abbott, Amgen, AstraZeneca, Aventis, Bayer, Boehringer, Bristol-Myers Squibb, Eli Lilly, GlaxoSmithKline, Johnson & Johnson, Merck, Novo Nordisk, Pfizer, Roche, Sanofi, Schering-Plough, Wyeth); more than a dozen early-stage trendsetters (e.g., Enzon, Manhattan Associates, WebMD); and others (e.g., Advanced Cardiovascular Systems, American Red Cross, AmerisourceBergen, BayCare Health System, BettrLife, Compass Group, Global Advances in Health and Medicine, HealthFocus International, IDN Summit & Expo, Medical Data International, Philips Medical Systems, and Quantum Health Resources).
In program management roles, Ms. Molina gained strong credentials in pharmaceuticals, biologics, implantable medical devices, med/surg supplies, healthy foods, dietary supplements, functional foods and beverages, prepackaged therapeutic meals, medical foods, pharmaco-nutrigenomic foods, ready-meal and diet-meal home-delivery services, next-generation food services, nutrition and community care programs, home- and community-based services (HCBSs), prevention and wellness programs, disease state management programs, government-sponsored and consumer-driven health plans (CDHPs), group purchasing organizations (GPOs), integrated delivery networks (IDNs), hospitals and health systems, home healthcare, senior living and long-term care, complementary and alternative medicine (CAM), health-related data standards, health information technology (HIT), healthcare supply chain management, emergency preparedness, leadership education, and management consulting.
An effective team builder and corporate evangelist, she has led work teams in initiatives associated with website overhauls and social-media campaigns, information clearinghouses and intelligent portals, knowledge management systems (KMSs) and industry acceleration engines (IAEs), alliance-building and network-development campaigns, key opinion leader (KOL) and subject matter expert (SME) recruiting, curricula and course development, pilot programs and case studies, new market entry and market seeding, conferences and symposia, online broadcasting innovations, new trade journals and scholarly medical journals, executive and management training programs, and professional and organizational development campaigns.
In the early 2000s, as CEO of ABC Coding Solutions, Ms. Molina repositioned and repackaged the company's IP and secured Federal review of the company as the national standard-setting organization for HIPAA-compliant codes representing allied and public health, nursing, complementary and alternative medicine, and other integrative healthcare practices.
In the mid-1990s, she directed the Drucker MBA program at The Claremont Colleges, created a scalable knowledge franchise, and (working with Peter F. Drucker and others) helped the Drucker School achieve even greater national prominence among management education programs.
In the early 1990s, Ms. Molina served as Director of Marketing Research, Vice President of Industry and Business Development, and a Corporate Director and Partner for Health IQ (originally Reimbursement Dynamics), a reimbursement strategy, health economics, and industry intelligence firm subsequently acquired by Elsevier, a leading healthcare publishing house, and then Pracon (Parexel).
Ms. Molina's intellectual property (IP) development work led to dozens of publications and public speaking engagements. Her mastery of information clearinghouses, knowledge management systems (KMS), and IP commercialization supported the progressive repackaging of IP into market-leading and then replicable executive education and consulting projects, originating with tier-one biopharmaceutical and medical device companies.
In the late 1980s, she was hired to resolve an international crisis with nine-figure financial implications for Baxter International and the American Red Cross. The crisis centered on several life-saving biological product lines contaminated with HIV and Hepatitis-tainted blood components. Ms. Molina was accountable for root-cause analysis, product dispositioning and recall management, and quality systems reengineering—the latter involving large scale reeducation of personnel in areas ranging from new product development to manufacturing, marketing, and distribution.
In the mid-1980s, Ms. Molina co-led a regulatory affairs, quality systems, and new product development turnaround for Ioptex Research, Inc., to support its acquisition by Smith & Nephew. In this role, she was responsible for quality systems design, QA/QC-curriculum development and training, business process reengineering (BPR), and FDA approvals. She co-designed the company's Quality Manual, and she wrote more than 100 standard operating procedures (SOPs), dozens of validation and qualification protocols, and scores of FDA communications and submissions–resulting in favorable FDA relations and unprecedented speed-to-market for dozens of new medical devices.
In the early 1980s, Ms. Molina helped to implement quality engineering programs in the Quality Control Department and Quality Assurance Laboratories (Microbiology and Chemistry) of a newly acquired Johnson & Johnson subsidiary, Iolab Corporation, focused on ophthalmic pharmaceuticals and Class III medical devices.
An author, public speaker, and subject matter expert (SME) on health industry and corporate evolution, Ms. Molina has presented at dozens of health industry conferences and executive briefings on topics such as healthcare's volume-to-value (V2V) transition, value-based contracting (VBC), outcomes-based compensation (OBC), real-world data (RWD) collaborations, real-world evidence (RWE) innovations, 360-degree impact accountability, strategic management, product portfolio evaluation and planning, medical economics, outcomes research, comparative-effectiveness research, community care, healthcare, self-care, health coaching programs, population health management, health information exchange (HIE), the nationwide health information network (NHIN), wellness and disease management programs, gain-sharing initiatives, health-related data standards, consumer-driven health plans (CDHPs), health information system interoperability, accountable care organizations (ACOs), patient-centered medical homes (PCMHs), primary care super clinics (PCSCs), and social HMOs.
She has been interviewed on radio talk shows and by the trade press, and she has testified numerous times before the National Committee on Vital and Health Statistics (NCVHS) within the U.S. Department of Health and Human Services (HHS).
A University of California Alumni Scholar and recipient of the 2004 Distinguished Alumni Service Award at Claremont Graduate University, Ms. Molina earned honors in the Premedical Science programs at UC Berkeley and Pomona College. She holds a Bachelor of Science degree in Management and Organizational Behavior from ULV and was ranked first in her graduating class at The Claremont Colleges' Drucker MBA Program near Los Angeles, where she studied and later worked with famed management guru, Peter F. Drucker.
Influences
Peter. F Drucker
Ms. Molina was most strongly influenced by the father of modern management, Peter F. Drucker, her graduate school professor in the mid to late 1980s, her co-worker at the Drucker MBA Program in the mid 1990s, and a family friend from the late 1990s until his passing in 2005.
Building on Drucker philosophies, Ms. Molina developed and validated dozens of next generation principles and practices to help clients lead the field in market, corporate, and product development.
The three Drucker tools she recommends most highly are:
The Drucker Five (AKA "The Five Most Important Questions You Will Ever Ask About Your Organization.")
In November of 2001, Ms. Molina was interviewed about Peter F. Drucker, and she recounted what it was like to be his student and, later, his colleague.
The video may be viewed here and is entitled, "An interview with Synthia Laura Molina regarding management guru, Peter F. Drucker."
In 2013, Ms. Molina was interviewed about Peter F. Drucker by McMillen Media + Communications.
The video may be viewed here and is entitled, "Peter Drucker: An Enduring Legacy."
Resume Download
Ms. Molina's resume is available here: